State Wrestling Tournament
The Washburn Rural High School athletics department was focused in Salina this past weekend, as both the boys and girls wrestling teams competed in the KSHSAA state wrestling tournament. Before the team's departure, head wrestling coach Damon Parker was determined to have successful results this weekend. 
"We shall fight on the mats. We shall fight in the parking lot. We shall fight with growing confidence and strength by stretching blankets over 2 seats to save them for my parents who will undoubtedly be running late. We shall fight in the locker rooms, in the hotel lobbies, and in the lines for overpriced concessions. We shall never surrender, and even if, which I do not for a moment believe, our wrestlers were to be subjugated by the evil empire of Derby or Dodge City, then our own empire of the 785 would carry on the struggle, until in God's good time, Washburn Rural, with all its power and might, steps forth to win a couple of state championships on the same weekend," Parker said. 
The girls competition took place on Feb. 28. While boys wrestling is a longstanding athletic tradition in Kansas, this was the first ever state competition for the girls. 
The girls team was victorious in the end, winning a slim victory of 84 points over Great Bend High School's 80 points. 
Much credit is due to junior Dajia Anderson, who won the state title in her weight class. She beat Olathe West freshman Makyla Rivera in her final match. At the end of her season, Anderson's final record is 28-1. 
Washburn Rural also had three other individual placers in the girls wrestling division: Halley Robinett, Rebeka Smith, and Jaliah Johnson. 
In addition to the girls' championship, the boys wrestling team took second place, giving WRHS two state trophies in the same weekend. 
About the Writer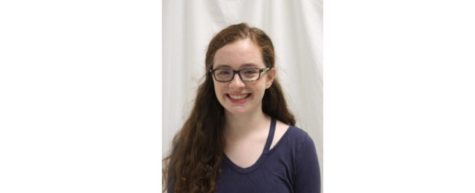 Emma Schroeder, Writer
Hey, my name is Emma Schroeder. I am a senior and this is my first year being a writer for the newspaper staff. I love to spend time and compete in debate...