Updated Tardy Policy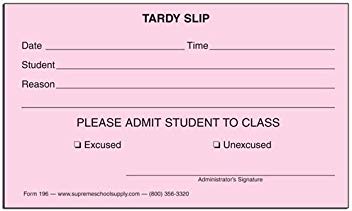 Washburn Rural is creating a new tardy policy for the upcoming 2019-2020 school year. While some kinks are being worked out the gist of the policy has been finalized.
Administration wants to take the responsibility off of the teacher's hands when it comes to students being late to class. As of now the teacher marks the student tardy in Campus Portal. After the first offense they are supposed to talk to the student and warn them of future consequences. Following the second offense they talk to the student again and notify their parents. The third infraction will get the student a three hour detention.
On paper this method is seemingly effective but teachers are given the ability to warn kids before marking them tardy. Students are taking advantage of this by talking their way out of being marked tardy or finding excuses.
This new policy will take the responsibility away from the teacher entirely. Instead of the teacher being in charge of marking students tardy they simply have to turn students away who are not in the classroom by the time the bell rings. Each student who comes in late will be required to have a pass. Kiosks will be placed throughout the school so that not everyone has to stop at attendance.
The question with this policy is if a student is right outside of the classroom when the bell rings will they have to turn around and get a pass? This would make the student later to class than if they would have just walked in a minute late. If teachers are allowed to use their own transgression then problems similar to the policy the school has now would arise. This new policy could help to take the weight off the teacher but at the same time be more of a hassle than it is worth.