Topeka Youth Wind Ensemble
Hang on for a minute...we're trying to find some more stories you might like.
Band students at Washburn Rural High School were given the opportunity to participate in Topeka Youth Wind Ensemble at Washburn University.
Students involved in band could request a place in the band and attend two rehearsals before the evening performance. For entry, students were required to send in an audition video containing a chromatic scale and an excerpt of their choice. Chair selection and concert pieces were provided to students when the results were revealed on Jan. 16.
The first rehearsal was scheduled for Jan. 23 at 6:30 pm. However, this was canceled for weather. A full-day rehearsal was also scheduled on Wed., Jan. 30 with an evening concert at 7 pm in White Concert Hall. This was also canceled due to weather. There is no news yet of when the concert and rehearsal will be rescheduled for.
Junior Suzanne Thompson was excited to participate.
"I enjoy getting to play with new people and directors I've never met before," Thompson said. "I am most looking forward to arriving at rehearsal and hearing the chosen pieces of music really come together."
The band will be playing a variety of pieces with students participating from across the district. Various conductors will be there from area high schools.
Freshman David Parr was unsure whether he wanted to participate, but he is glad he did.
"At first I didn't really want to participate in the Topeka Youth Wind Ensemble because I wasn't sure if I would like it. I had done something similar in 8th grade and decided it was fun. However I knew it was going to be different for High School and I honestly wasn't sure that I would be able to get a spot until Mr. Chaffee contacted my parents about it," Parr said. "I'm most looking towards the practice. It may seem like a lot of work to the other students but I have always found working on music for hours on end is fun, even if I'm just listening to it or watching someone else perform."
Both Thompson and Parr would encourage others to be involved in music because it makes for a variety of exciting experiences.
"I would encourage students to take part in band because it is a fun way to learn more about your instrument and other instruments. Playing your instrument with a band can be different than how you would play for a solo piece," Thompson said.
Parr has a similar view.
"Between all the practice and all your friends you get to hang out with and play music with, there is never a boring moment in band," Parr said.

About the Writer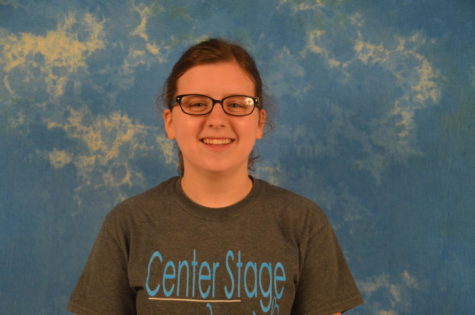 Lauren Miller, Writer
I'm Lauren Miller, a junior at Washburn Rural, and this is my first year on the Blue Streak staff. I love to read, write, and spend time with my family....