Transitioning to College: Insight from WRHS Alumni
Hang on for a minute...we're trying to find some more stories you might like.
As the first semester of the school year draws to a close, seniors may begin to feel anxious about their future plans. Washburn Rural alumni, now in college, give insight on what to expect when transitioning to college.
Freshman Luke Gomez studies economics at the University of Nebraska. He says that he struggles with time management at the beginning of school, though has now learned how to manage it effectively.
"For me, the hardest part of transitioning was scheduling my time," Gomez said. " In high school I didn't really need a planner of any sort. I quickly realized that I need an agenda where I can keep track of assignments, tests, essays, club meetings, and even schedule when to eat and sleep."
Freshman Ryan Reza studies Political Science at the University of Kansas. He says that his biggest struggle transitioning to college was the lack of guidance.
"In high school there are really strict paths you have to go down but when you start college you are free to choose whatever you want," Reza said. "You can search for more guidance but it is not really distinctly given to you."
Freshman Michael Navarro studies Neuroscience at the University of California-Los Angeles. Compared to his high school experience, he explains that he has more freedom and time to relax in college.
"[Having freedom] has given me the opportunities to get involved in extracurricular activities while still having the time to keep up with my course load," Navarro said. "This is significantly more different than what my high school experience was like in that I felt more stressed and completely devoted to my school work back then compared to now."
Despite the lack of guidance, Reza says that he finds college both "mature and fun."
"You'll find people [in college] who are super intelligent and also wild party-goers. [You'll find] people who are more relatable and have more diversity," Reza said. "In college, it's a new vibe every class you go to, you make new friend groups that are significantly different to others that I feel is lacking in high school."
Gomez suggests that seniors consider what they want after they graduate college, and advises them to choose a school accordingly.
"[Looking for a suitable college] may mean going through a university website and observing the course offerings to see if the major is something you really want to pursue," Gomez said. "I would also tell them to reach out to university alumni or current students so that they can really understand what it is like to attend the school, as it can be different than the picture-perfect brochure that many schools mail out."
Gomez says that WRHS prepared him well for college.
"The first couple months of school, many of my peers were not sure how to write a proper essay, and I knew because my high school teachers pushed us to write effectively and clearly," Gomez said. "I still use math tricks that I learned in class my sophomore year."

About the Writer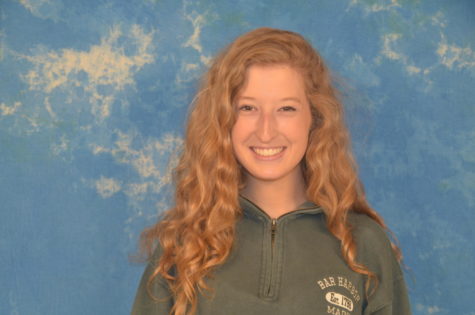 Brittney Wilson, Ads Manager
Hello, my name is Brittney Wilson and this is my third  year on the newspaper staff. I am an avid listener and I love hearing people's stories. I enjoy...