District Honor Groups
Hang on for a minute...we're trying to find some more stories you might like.
Musical students across Northeast Kansas have been hard at work auditioning for positions in District Honor groups this November.
The Northeast Kansas Music Educators Association monitored the event, conducted in Eudora High School. On Nov. 10, choir, band, and orchestra students across the district had the opportunity to participate in select groupings. Upon placement, students are eligible to audition for Kansas State Honor groups.
The District Honor concert will be on Dec. 1. Students will gather for a day of rehearsal and an evening performance.
Junior Alianna Carlton, a trombone in the High School Blue Band, is excited to participate.
"District is an opportunity to play music, and I take any opportunity to play, simply because it's something I love doing. I also wanted to see how I compared to other trombone players in the district."  
However, while auditions for District and State Honor Bands are competitive opportunities, Carlton has many reasons to participate.
"It's fun to meet other players, but at the end of the day, I play for my own enjoyment, not for the competition. With some work, and if you're good enough, you can even get scholarships for your efforts in music."
Another participant in District Honor Band is Junior Evelyn Peat on trumpet. Peat believes that performing in high-pressure situations is beneficial.
"I auditioned because it's a good opportunity to challenge myself," Peat said. " It means a lot to me to get into district with such a high chair because I put in a lot of work. It would mean even more to me to get into all-state because it is so competitive."
District auditions are annual, and eligible students are sophomores, juniors, and seniors. Audition excerpts are posted several months in advance, with varying audition requirements including a chromatic scale, major scale, and sight-reading.
Some students were hesitant to audition, such as Junior Josias Canul on cello.
"I was originally hesitant because I did not believe in my ability to succeed. It was Washburn University's Professor Erinn Renyer, my cello teacher, who gave me the final push. Without her, I probably would not have auditioned."
Canul believes that the audition process will help him in the future.
"I want to be an orchestra teacher so this whole experience gives me a first hand account as to how I can help my future students," Canul said. "It also gave me a huge confidence boost. When I saw my name on the list, I was in disbelief. It truly gave me some insight as to what I am capable of."
The District concert will be held on Dec. 1 at Seaman High school. State auditions follow on Jan. 5 at Lakewood Middle School in Salina.  

About the Writer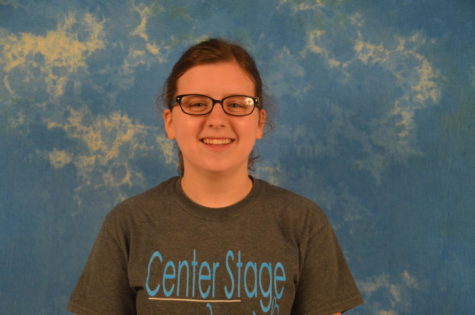 Lauren Miller, Writer
I'm Lauren Miller, a junior at Washburn Rural, and this is my first year on the Blue Streak staff. I love to read, write, and spend time with my family....