Animal Abuse in America
Hang on for a minute...we're trying to find some more stories you might like.
Around the world there are many issues and finding a solution to those is a task that takes an abundance of time. Animal abuse is a growing struggle and has been for many centuries.
Abuse comes in many different forms and is placed upon different things. Humans take on abuse but have the ability to fight back, with animals accepting the abuse is the only option.
The history of animal cruelty can be traced all the way back to the 12th century with the use of unusual techniques to train aggression into animals for the execution of dog fights and other animal to animal confrontation.
In the 19th century a brand new form of cruelty appeared. Farms became a normal thing to have along with pressure to produce product quickly. All kinds of animals would be housed in overcrowded facilities with insufficient food, water and natural light.  Most were given steroids to enhance growth, and antibiotics to fend off illnesses that are likely to occur in such unsanitary conditions.
Another process being done is trucking horses across to the US with no food or water and sent to there death for people to enjoy. 75,000 horses go through being slaughtered every year and on top of all of this, a vote was taken by congress to end this. However, it was not a unanimous decision and the process continues.
Puppy mills are more widely known but pushed to the side based on the end result of the situation. Within the mills, dogs have been trapped in small cages their entire lives forced to produce puppies and are never allowed to put one paw outside of that cage. As the puppies get sold for upwards of 5,000 dollars and are sent to families, some think it is ok due to the happy life these dogs will live. This might be true, but scientist have proven that although a brief time at the puppy mill was spent, it will last in the dogs memory forever.
Among all these types of abuse there are still many others; animal hoarding, neglect, dog races, etc. With the severity of this growing issue there are also many organizations trying to stop it as well.
The ASPCA or American Society for the Prevention of Cruelty to Animals, is one of the strongest task force attempting to put an end to cruelty. With the logo of "there is no excuse for animal abuse" they encourage anyone who sees anything out of the ordinary to contact the police or someone of authority.
The most important thing to remember is we should cherish all animals not just the one we have in our homes. Every animal deserves a chance at a happy, long life and to be shown respect. So what will you do is you see an animal suffering? Help end the problem, be the solution, and give the animal a voice to stop their pain.

About the Writer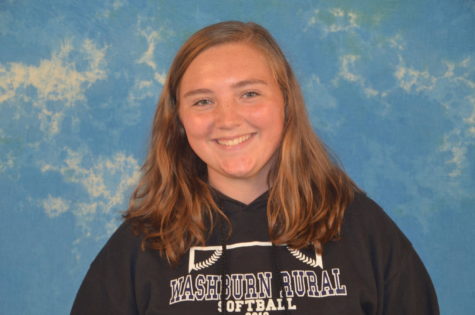 Emily Hoopes, Writer
Hey! I'm Emily Hoopes and this is my first year as a writer on the Newspaper Staff. Currently I am a Junior at WRHS where I participate on the softball...