Melissa Noble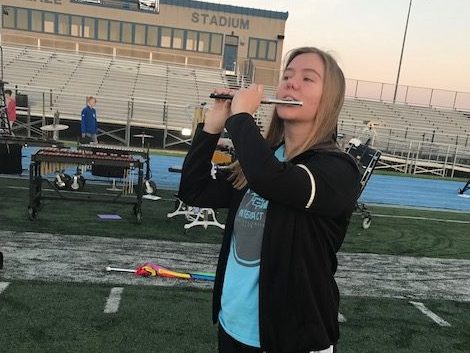 What's your favorite pastime?
"Reading even though I don't make enough time for it anymore"
What's your favorite animal?
If you could interview anyone in the world (past or present), who would it be and why?
"LBJ because he had an significant influence on society."
What is your favorite and least favorite part of being a Flute Section Leader?
"My favorite part is being able to help the other flutes and other band members in a more direct way because I'm in a position of leadership. My least favorite part is the potential awkwardness when I tell people to fix or adjust certain things."
What made you decide to be in marching band?
"My older sisters did marching band and I didn't really question it when I enrolled, it was just something I knew I wanted to do."