Bringing awareness
Hang on for a minute...we're trying to find some more stories you might like.
Football season has returned and the team is excited for more than just stepping back onto the field. This year the they held a fundraiser to support St. Baldrick, a childhood cancer foundation that uses donations to fund research and cures for many children. Some of the football players did more than just donate money. Many decided to shave their heads for the cause. In addition if they raised enough money, then a group of coaches, including Colter Scott and Duane Zlatnik, would shave their heads as well to bring the struggle of childhood cancer to the eyes of many. Senior Jacob Glendinning has chosen to do this for a reason close to his heart. A family member of Glendinning struggled with cancer in the past, and ever since that experience, it has changed his outlook on it.
"I think I'd still try and raise money to help, but I wouldn't be as invested as I am to shave my head and go out and ask a lot of people," Glendinning said.
Zlatnik also has a strong reason for choosing to participate in this; cancer has taken away a young child in his life, which has opened his eyes more to the cause.
"A child in the community I am from recently passed away due to cancer so this organization holds a special place in my heart," Zlatnik said.
Childhood cancer is a universal issue with more than 100,000 children worldwide dying every year from the disease, according to the National Cancer Foundation. This year the football team wanted to do something other than just have a fundraiser at the game. Some, including Scott think it is a good bonding exercise for the team, and a good way to give back to the Topeka community. Not only are they raising money for the foundation, but they are raising awareness for children who have lost their hair due to the treatments for cancer. St. Baldrick has been doing this since 2000 and this is the first year that the football team is participating in this event. The team feels that by doing something that will impact their appearance, they will help support the cancer community and be more involved in the process itself. Scott believes this is a different way to help than what he normally does, and he is excited for another opportunity to give to those going through these hard times.
"I have helped and volunteered with quite a few fundraising events, but I have never shaved my head for one," Scott said. "I decided to help out this year because I recently lost someone close to cancer and I want to be able to help other families hopefully not have this result."
This year, the process for this fundraiser is different. People can donate straight to the St. Baldrick's website so no one has to count or organize cash. The donation goes directly to the organization to be used immediately for research and cures to help save more lives. Most involved have a special connection to finding cures for cancer, but some are just helping to make a change. The team hopes to make a big impact on many lives and strive to bring even more awareness

About the Writer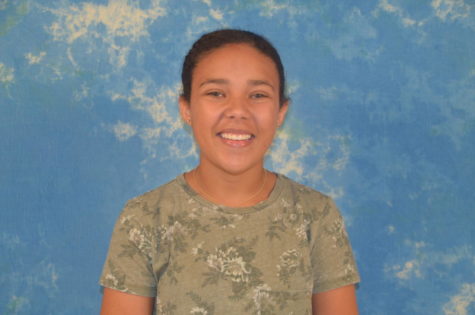 Major Copeland, Page Design/Photographer/Writer
I'm Major Copeland, and  I am a writer on the Newspaper Staff.  I love writing and photography. In my free time, if I'm not writing, I'm taking...