2019 Veterans Day Assembly
This week was the Washburn Rural annual Veterans Day assembly. This year our speaker was Topeka Police Chief Bill Cochran. Chief Cochran is a 31-year veteran of the Topeka Police Department, working as a homicide detective and a bureau chief before being tapped as the Police Chief in January of 2018. Chief Cochran also served 20 years in the Kansas Army National Guard deploying for 13 months in Iraq. During his speech, Chief Cochran spoke about public service and its importance not only from a military stand-point, but also a local level. The armed forces' hymns were played by the school band, and the choir sang the national anthem. Seniors Carter Hepworth and Evelyn Peat played taps at the end of the assembly commemorating those who have given the ultimate sacrifice in service of our great nation.
Veterans day is a time to thank those who have served our country bravely. While many often confuse this holiday with Memorial Day, the purpose of which is to honor those who have given their life in the line of duty. Veterans day initially was called armistice day, commemorating the end of the First World War. After World War II and the Korean War however, may Veterans organizations urged President Dwight Eisenhower to rename the holiday to Veterans Day. Although the Uniform Holiday Bill 1968 made Veterans day set on the fourth Monday of every October, Americans continued to celebrate it on Nov. 11. So, in 1975, President Gerald Ford signed public law 94-97 which made Veterans Day Nov. 11 officially.
About the Writer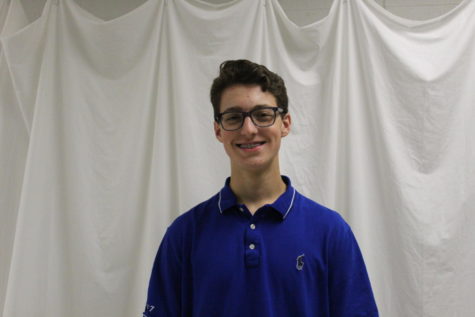 Aaron Schifman, Writer
Hi, I'm Aaron Schifman. I am a senior and this is my first year on the newspaper staff. I am a writer for the Blue Streak. I am a part of the WRHS Debate...