HOSA Club
At Washburn Rural, clubs meet twice a month, which makes it hard for club leaders to get the word out about new clubs and opportunities. This year, students started a branch of the HOSA Club, which stands for Health Occupations Students of America. Anyone intrigued by a career in the healthcare industry should consider joining. The club focuses on furthering the members' medical knowledge, but also has fun along the way! 
HOSA might be obscure to many students, but it has many parallels throughout the school to other clubs.
"We're often compared to the "medical" version of DECA (rather than businesses). The overall goal of HOSA is to introduce students to possible future health professions. Our club is designed to not only introduce healthcare professions, but to expand on the knowledge of health care in general," sophmore Olivia Ndungu said. 
Getting involved in a club that is brand new is always difficult, but Ndungu said she was happy that she got the exposure to the club from her normal classes.
"I got involved in HOSA after hearing my chemistry teacher, Mrs. Whichman, talk briefly about it in class," Ndungu said. "It caught my attention because I've always had a heavy interest for learning about the medical field and this club seemed perfect!"
During club times, members learn and educate themselves in a litany of different ways. Although they focus solely on the medical industry, the methods they use to expose the club to this knowledge is very diverse.
"I was happy to find out that during club we do numerous activities. We'll have speakers come in to talk to us about different areas in the medical field. Other times, we're preparing for competitions that we participate in, like the HOSA Bowl. In HOSA, people can compete in different categories of medical related activities. Some may include trivia, like testing over medical terminology. Others may be presentations, or public speaking over areas that need awareness, and much more!" Ndungu said. 
Overall, HOSA provides an opportunity that students have not had before at WRHS. Students that aim to take an active role in preparing for a future as a healthcare worker and are interested in a supportive academic environment are encouraged to get involved. 
"HOSA is an incredible opportunity for people who are interested in a medical career, to deepen their knowledge of the healthcare environment," Ndungu said. "Through HOSA, they can also get the chance to explore what they want to do, even if they're unsure of a career!" 
About the Writer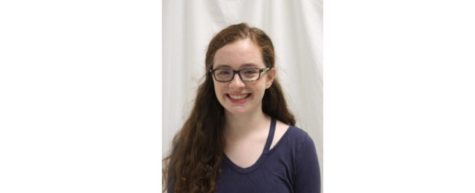 Emma Schroeder, Writer
Hey, my name is Emma Schroeder. I am a senior and this is my first year being a writer for the newspaper staff. I love to spend time and compete in debate...