Participation Trophies Need to Stop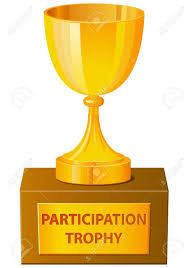 Hang on for a minute...we're trying to find some more stories you might like.
All children that have participated in any sports in their life has more than likely received at least one trophy. I have played sports since early elementary school and have definitely been given more trophies than I deserve.
My dad played soccer through college and really hoped one of his two daughters would follow in his footsteps. He loved every part of it, especially the running. From a young age he was training me to love the sport. Sadly, I did not receive the soccer gene from him.
I played soccer and basketball for multiple years even though I was not very good. I was at the age where you do not necessarily have to be good yet but people were progressing and I was absolutely not getting there.
Basketball quickly became a hobby that I did not take very seriously because I knew I did not want to play it competitively. My dad did not want to give up on his soccer dreams so I continued to play in the Sunflower league. Year after year I received participation trophies.
Do leagues give out too many trophies? The answer, sometimes.
There is no issue in giving five year olds a trophy just for going to the games. Their five, it is not competitive yet.
When your athletic career takes the jump from league only to tournament play is when trophies should start to mean something. I have played competitive softball since I was 10. Some tournaments will give out medals to every athlete along with an M.V.P. at every game.
M.V.P. awards are great until almost every athlete is receiving one. The rules do not allow for the same athlete to get multiple so by the end of the weekend the other team's fifth or sixth pick is getting the M.V.P. At that point the award becomes meaningless.
The point of trophies and awards is to celebrate the best of the best. Once trophies are just given to everyone they lose their impact.

About the Writer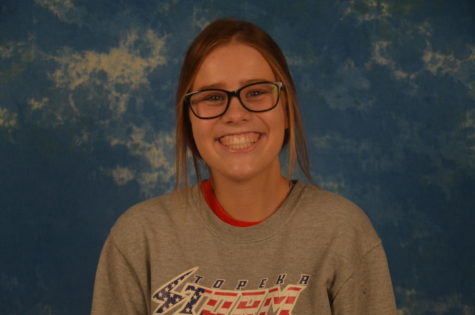 Emily Burris, Online Editor
Hi! I'm Emily Burris and I am a senior at Washburn Rural High School. This is my third year on the newspaper staff. I am the Online Editor and write...