James Patterson Review
Hang on for a minute...we're trying to find some more stories you might like.
As the years have past and the technological age has sucked up the teens and adults of the 21st century. Many fun activities that were once used by everyone have become obsolete. One example of this is reading. Books were once the most widespread use of entertainment and now there is hardly anyone seen with books, especially teens.
Even so, there are still amazing authors who create works of art for those few who still see the joy and adventure of reading. Once such author is James Patterson. Patterson started off his career in the law business but then eventually began to write books and then made it his full time job.
Along with many other series including Alex Cross, the Women's Murder Club, and NYPD Red. James Patterson has come up with a series of a lifetime. Private.
These books follow the adventures of Jack Morgan and his colleges as he travels the world fighting crime and catching murderers.
Morgan is the head of an elite private investigator that has businesses all over the world. Patterson writes these books in not only the perspective of Morgan but also that of other head investigators running businesses in other parts of the country.
For instance, Patterson has released Count to Ten, a Private thriller that is in the perspective of Santosh Wag, the head of Private India.
This is an unique approach to classic murder thrillers.  Besides Pattersons authentic jaw dropping new take on a classic, he also has the ability to keep you hooked throughout the whole book.
He writes his books in a way that allows the reader to connect and relate to the common struggles of the characters and makes their actions that much more memorable.
And because it is a series, the audience can create a lasting connection with the Private characters and understand their tendencies and faults.
Series can be dangerous due to the fact that an author may become repetitious in the overlapping plot line from book to book.
Patterson has a way of imagining up creative new plots for all of his series and there are no two that are exactly alike.
When picking up one of his books you never truly know what is in store because he always finds a way to amaze you and keep you on th edge of your seat from the minute you read the first line to the minute you close it.
Even though books and reading are becoming a thing of the past, the Private series, and any other James Patterson book for that matter, are worthy of being the leaders that popularize books once more.

About the Writer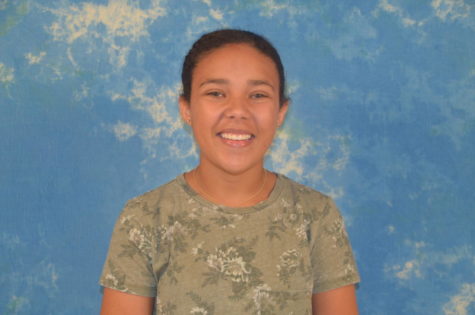 Major Copeland, Page Design/Photographer/Writer
I'm Major Copeland, and  I am a writer on the Newspaper Staff.  I love writing and photography. In my free time, if I'm not writing, I'm taking...