The Sleeping Prince Review
Hang on for a minute...we're trying to find some more stories you might like.
In the second book of "The Sin Eater's Daughter" series we follow young Errin as she crosses the kingdom while they on verge of war. After her father died, and her brother disappeared, which flipped Errin's life upside down. She must now care for her sickly mother, and scrape together money by selling illegal herbal cures. None of that is comparable to the incoming threat of the dangerous Sleeping Prince which the Queen had awoken from his enchanted deep sleep. When Errin is told to evacuate her village so that it can be used as a way to fight against the Sleeping Prince, there's only one person she can turn to in her helpless situation. The mysterious Silas, a young man that wears a hooded cloak and buys deadly poisons from Errin, the only thing Errin knows about him is his name. Silas promises to help Errin and her mother but suddenly vanishes. Errin must cross the kingdom to find a way to help her mother and herself. What she finds out on this journey shatters everything she believed to be true about her world. With the incoming threat of The Sleeping Prince she must make a decision that could affect the fate of the whole kingdom.
This book was an intriguing page turner, full of suspense, romance, and a plethora of advanced words. This book has an intriguing emotional backstory, it's full of frightening ledgands, and unique political and religious ideals. The cutting-edge talent of world and myth building Salisbury possesses make this book worth the read.      

About the Writer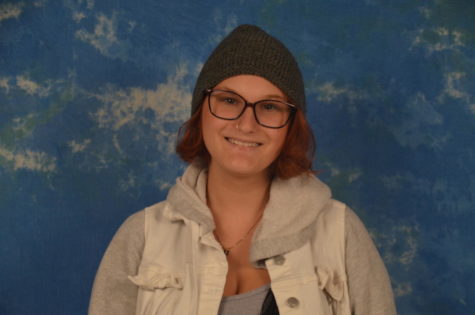 Sidney Koch, Writer/Photographer
Hi, I'm Sidney. This is my first year on the newspaper staff. I am both a writer and a photographer. In my free time, I love reading cheesy romance books,...