Are teenagers allowed to drive too young?
Driving is a necessity for teenagers
Hang on for a minute...we're trying to find some more stories you might like.
Driving. The usual morning routine for most students is to get ready in a haste of food and toothpaste, walk out the door and hop in their car. Most do not even give this luxury a second thought. More than half of the student body at Washburn Rural High School drive themselves to school every single day. If that is taken away it would lead to more effort by everyone affected and their parents to get a ride to school. Driving is a necessity that would cause to a catastrophe without it. Some parents have concerns about traffic and the effect that has on the arrival time at home. But the other solution would be worse. A lot of the students at school have friends and carpool. Not everyone drives alone, but if parents had to come pick up their teens, their would be an even larger traffic problem that the school would have to deal with.
An issue that would arise for parents would be leaving their jobs to pick up. At some jobs parents cannot get up and leave abruptly so students would be stuck at the school waiting for a parent until five o'clock and this could be avoided if the student would have driven home. By the time their parents arrive they could have had a snack and gotten most of their homework done. It just is not logical to pull parents away from their jobs and if they cannot, making students wait around being unproductive with nothing to do.
Another concern some parents have is the carelessness of teen drivers on the road due to distractions with friends or a device. And yes, teens can be more prone to this due to the age but, this could happen to anyone on the road. The obstacles and distractions that a middle aged individual may be different from teens but they are still there. They do not just disappear with age. So even if a parent drove them to school an accident could still occur and if the parent has is in haste to get to work they could cause even more driving hazards. Students do not have that distraction, if they leave the house on time because they only have one destination they have to reach they would not be in such a dash to make it to the school. Once they get to the parking lot they do not have to get back to the car until the end of the day. With parents who have a job, they would have to go to the school and then depending on the distance from work they might be late. Because of these issues some may say, just have the kids ride the bus. That would be nearly 2,000 students and depending how many buses there are, that could be 50 kids per bus. That's not realistic and a bus might not always be the best atmosphere either depending on who you are riding with.
Driving is a peaceful and easy way for students to get to school without having to pay a fee or have a parent drive. If people had to wait until 21, they would have no experience. They would not know the first thing about driving or the situations a driver may be put in. That could even lead to more accidents with clueless drivers.
Students need freedom and experience and driving to school is a good way to get both at the same time

About the Writer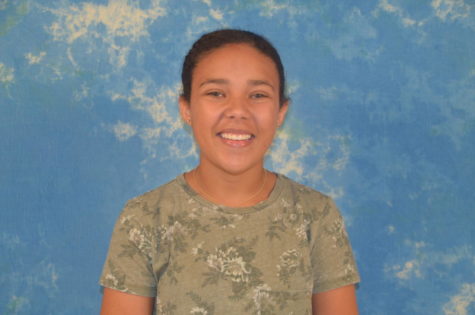 Major Copeland, Page Design/Photographer/Writer
I'm Major Copeland, and  I am a writer on the Newspaper Staff.  I love writing and photography. In my free time, if I'm not writing, I'm taking...