High School Memories and Advice
As summer break gets closer and closer, we ask some of the upperclassmen what advice they have to give to those just starting out in high school, and to provide some of their favorite memories of their time at school. Here's what they had to say.
"If you worry about things you can't control," says senior Jordan Blair, "you'll never have time to just breathe and focus on the good things, so Hakuna Matata." Some of her favorite memories of Washburn Rural are "All the marching band competitions, wrestling tournaments, getting out of school for theatre, and traveling places for extracurricular activities. I wouldn't trade those experiences for anything."
Nicole Naval, a senior, also replies with "My advice to future students is to always keep a positive attitude and a journal with you to keep track of everything and write down the good days. Don't forget to turn in your homework on time, and never let your grades affect your mental health negatively." She reminisces on some of her favorite times at school. "My favorite memories here at school would definitely have to be messing around in my art classes and being able to see my friends act like clowns together during our free time," she says. "It was the good times before we knew we were in the good times."
Former senior Sarah Pope says "My advice to freshmen would be: don't be afraid to be yourself because that's how you find your true friends. Also, do the work, it sucks but it's worth it." She took a while to consider her favorite memories, but after thinking it over she said, "My favorite memories would probably be messing around with friends and having close relationships with my teachers."
About the Writer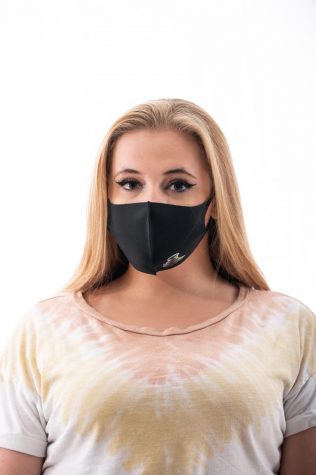 Natalee Thompson, Photographer
Hey, my name is Tali. I'm a sophomore and this is my first year in Newspaper. I am a photographer for The Blue Streak. In my free time I like to bake,...