WRHS Student Awarded Major Scholarship
The Washburn Rural teaching staff strives to provide an education to students that equip them with the abilities and opportunities to succeed later in life. As the current senior class is currently looking forward to their life after high school, many are pursuing financial aid or merit-based scholarships.
On Feb. 3, senior Austin Rea received Wichita State's Barton Scholarship, which grants him a sum total of $48,000. 
In order to be considered for the scholarship, Rea had to travel to Wichita for a competition against around 55 other potential recipients. 
"The Scholarship competition took place over two days. The first day was in the beginning of December and it included a timed essay, management survey, three group activities, a prepared speech, and an impromptu speech," Rea said. 
After this initial round of competition, a select group of students, including Rea, were notified that they were finalists for the scholarship. 
"The scholarship committee narrowed the candidates to six and invited us back on January 31st for the final stage. For the last day we did another group activity and then had two interviews, each with the scholarship committee, answering questions. After all of this we were invited to a luncheon with Dean Larissa Genin later that day as a conclusion to the competition," Rea said. 
Rea was the only student who entered the competition to receive the scholarship. When he reflects on his performance during the competition, he is grateful to be given such an opportunity. 
"I definitely didn't expect to make it past the first day because I didn't think my speech went too well but luckily I did advance. As for the second day, I felt pretty good about my chances but there were lots of other qualified students there so I consider myself lucky," he said. 
The Barton Scholarship is focused on providing monetary aid to incoming business majors at Wichita State University. Rea plans to use this scholarship to facilitate his studies with a major in economics with a minor in either history or political science. 
About the Writer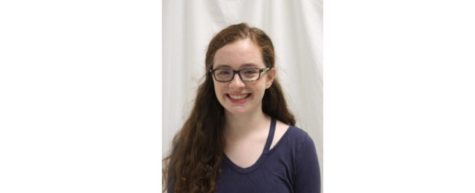 Emma Schroeder, Writer
Hey, my name is Emma Schroeder. I am a senior and this is my first year being a writer for the newspaper staff. I love to spend time and compete in debate...