Red Robin Review
Red Robin is the best place to get a well done burger! Their service is amazing, even if it gets busy all the time. The customer service is always great when I'm there, the workers always ask if everything is good or if I need another soda. Not much waiting for servers, because their servers are on the ball. When it's someone's birthday, they make sure they sing the Happy Birthday song. But don't forget, some people like to watch you during that time. My burger always has to be well done because seeing red meat bothers me. If it's red I will complain to them but it happens rarely. I get the bacon cheeseburger with a side of fries and a Sprite. Occasionally, I get their Oreo Milkshake but sometimes it's not cold enough for me, or I'm not in the mood for it because it tastes different with the food. I love how we can ask for endless fries with incredible seasoning, which is the best part of it. Sometimes I eat too much of it and I get full before my hamburger comes. The campfire sauce is their signature sauce and it's fire. You will always see me dip my fries into it and get a huge amount of it. I also love their ranch sauce because I usually like everything with ranch but I'm more a fan of the campfire sauce.
I have never been disappointed with Red Robin. Inside the restaurant, the design is nice and have a chalk board for the little kids. While eating, the kids can play a game on the tablet or get a small chalkboard and write on it. Sometimes the workers will hold the door for us and I like it. Their booths are comfortable when waiting for a table. That's why I love Red Robin!
About the Writer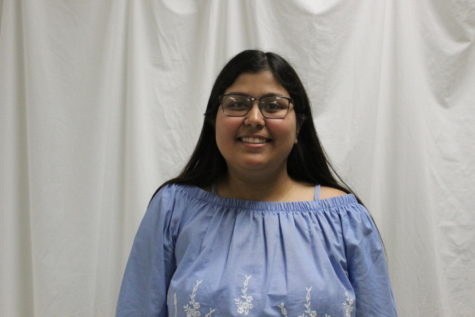 Mariet Delgado, Photographer
Hey! I'm Mariet Delgado. I am currently a junior and this is my first year on the newspaper staff. I love to take pictures. I'm involved in Common Grounds...