Debate Squad Achieves Success
This weekend was very successful for the Washburn Rural Debate Squad. They competed at the Hayden, Lawrence Free State, and Maize High School tournaments. At Hayden, Washburn sent five teams to compete. Seniors Logan Michael and Trenton Wagner went 5-0 finishing as the top team at the tournament, while the other four teams sent went a combined 7-13. 
Washburn's team that were sent to compete at Lawrence Free State were mostly freshman, however Nicole Farnstrom and Alexandria Poling were sent in the open division, going 2-3. The freshman teams overall went 13-7. This tournament had a bracket, but no Washburn team made the cut.
At Maize High School, which is just north-west of Wichita, Washburn Rural sent one team in the Junior Varsity: Lillian Clark and Kya Metcalfe, they went 3-2. Washburn also sent two teams in the Open division: Aaron Schifman and Mike Mercer who went 4-1; along with Harley McWilliams and Caroline Little who went 3-2. In the Varsity division, Washburn Rural sent four teams, going a combined 14-6 in preliminary rounds. The teams of Kallee DelBiaggio and Tanisha Maru; and Sonya Doubledee and Donna Jalosjos closed out the bracket of the tournament, getting second and first place respectively.
Adding to a successful weekend of competition for Washburn Rural Debate, they finished with the most DCI Bids in the state of Kansas. The DCI is the Debate coach's invitational tournament, which is an annual tournament hosting the best Varsity debaters in the state. To get a bid to the DCI, a team must make the cut for bracket play in a Varsity tournament. A team must have four bids to qualify to the DCI. Washburn Rural finished the season with 46 bids, the most in the state of Kansas.
About the Writer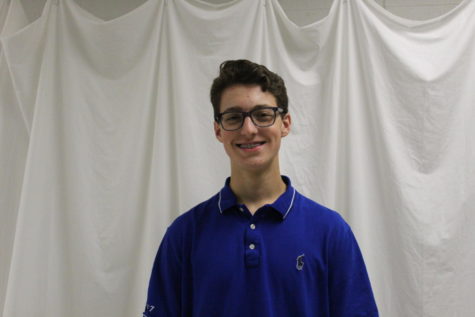 Aaron Schifman, Writer
Hi, I'm Aaron Schifman. I am a senior and this is my first year on the newspaper staff. I am a writer for the Blue Streak. I am a part of the WRHS Debate...