Former WRHS Graduate Takes Strides for Kansas State Cross Country
Washburn Rural High School graduate Jaybe Shufelberger has continued to push herself for performance in cross country through her university career. 
Shufelberger came out of her senior year at Washburn as a distinguished cross country runner. She was Kansas' only girl to qualify for a national championship meet, taking fifth place at the Nike Cross Nationals Midwest Regional Championships and achieving a top-50 finish at the Foot Locker Midwest Regional Championships. After taking second place at the KSHSAA 6A State Championships, she finished her season with a top-100 finish at the national NXN Final. Her achievements led to her being announced as the 2018-2019 Gatorade Kansas Girls Cross Country runner.
Shufelberger didn't slow down after finishing high school. After graduating from WRHS, she went to Kansas State University and has now nearly finished her freshman cross country season. 
After facing pressure to continue her level of performance in high school, Shufelberger decided to worry less about performance in her college career. 
In an interview with K-State Sports News, she said "in high school, the pressure really got to me in some meets. It's nice not to have that pressure this year. I think that's definitely helping, not having to worry about that and just focusing on doing the best that I can."
Still, Shufelberger is finishing her season with a record-breaking performance. She finished at the Joe-Piane Notre Dame Invitational in 16th place, achieving a new personal best for her 5k performance. In her latest race, The Big-12 Championships, Shufelberger finished in 16th place–the highest achievement for K-State at the race since 2015. 
Shufelberger is not planning on changing her expectations for the year. In the same interview with K-State, she said "I think going out and doing the best that I can is enough for me, really, right now. I'm not taking anything for granted."
About the Writer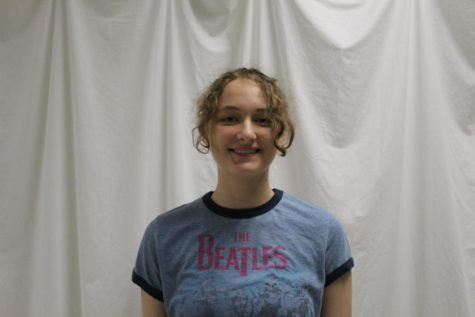 Hope Oswald, Writer
Hi, I'm Hope! I'm a writer for the newspaper staff. I'm currently a sophomore, and this is my first year in Newspaper. At WRHS I'm on the wrestling...