2019 WRHS Blood Drive
On Veterans Day this year, the Washburn Rural National Honor Society held a blood drive in association with Community Blood Center from Kansas City. This blood drive was to replenish the supply of blood so that it may saves lives. Blood expires after 42 days in storage, so it is important for the Blood Center to always be trying to get more. One pint of blood can save up to three lives, when donating people usually give one pint. A healthy person that is at least 16 years old can donate blood with parental permission.  National Honor Society First Officer Austin Rea said, "Donations are an easy way to give back to the community that helps people undergo a variety of situations including surgeries, transplants, and cancer."
When someone donates a pint of blood, the red cells, platelets, plasma, and cryoprecipitate all can be used individually to help save lives. Many of the situations that blood donation can help with are women who suffer complications during childbirth, people who suffer traumatic injuries from being in a car accident, shooting or stabbing victims, victims of natural disasters, surgery patients, and patients with hemophilia, sickle cell disease or cancer. Only 38% of the US population is eligible to donate blood, however less than 10% actually donate. For more information about donating, visit savealifenow.org to schedule an appointment. 
About the Writer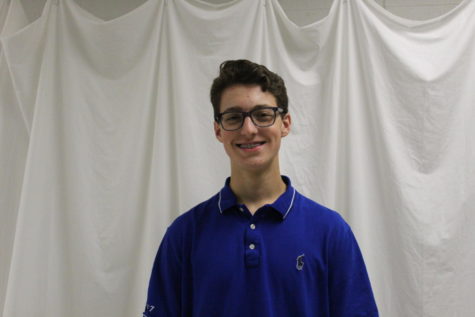 Aaron Schifman, Writer
Hi, I'm Aaron Schifman. I am a senior and this is my first year on the newspaper staff. I am a writer for the Blue Streak. I am a part of the WRHS Debate...