Math Team Competes in Emporia
Last week, Washburn Rural's math club competed in Emporia and returned with trophies. The Math Scramble team, which tests over miscellaneous math problems, won first overall. Junior Nibi Kulkarni took third in the Individual Algebra division and senior Jay Ram took fourth in Individual Geometry. In the 6A division, there was roughly 40 different schools in attendance. 
Sophomore Donna Jalosjos is one of the members who was in attendance. Although she is just a sophomore, she is exposed to advanced mathematics through taking IB HL Math 2. Although she, along with the rest of the members of the team, regularly completes high-level math, practice is still important for competition. 
"The preparation for these competitions is mainly just reviewing the types of material that they test you on at the competition. What you study really depends on what event you're in, so if you're in algebra you'd study algebra and the same would go for geometry. The team events also depend on how fast you are, so practicing under timed conditions is good too," Jalosjos said. 
In addition to being interested in the subject matter, Jalosjos also enjoyed the opportunity to spend time with the rest of the team. 
"I like pretty much everything about our team. Everyone in it is genuinely interested in math and goes to competitions with the goal of doing well. Mr. McVey is also very helpful because he's very willing to keep letting us go to math competitions," she said. 
One element of the team dynamic that Jalosjos learned about this year was the long-standing history of the WRHS math team. 
"Washburn Rural has actually gone to the Emporia math competition since 2001. They use the same paper nameplate every year, and you can see all of the names on it with their years. I thought it was really cool to see that going to this math competition was something like a tradition," Jalosjos said. 
While being in academic activities outside of school can often enhance a student's ability inside the classroom, Jalosjos said the reverse is true for her.
"The only reason that I'm confident in competing in competitions like these is because of the material that I learn in my math class. Although, sometimes it is a little hard because I'm in IB HL 2, and a lot of the material from the competition is stuff that I learned like, 2 years ago, so often I find that it's hard to remember back, which is why reviewing is very important," she said. 
Anyone interested in math club or competitions can contact the sponsor, Mr. McVey, or any of the current members to learn more information. 
About the Writer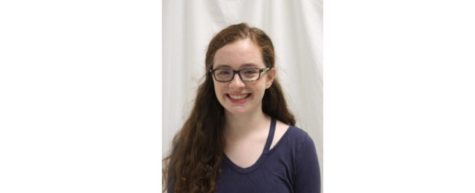 Emma Schroeder, Writer
Hey, my name is Emma Schroeder. I am a senior and this is my first year being a writer for the newspaper staff. I love to spend time and compete in debate...