Chess Club
One of the most foundational clubs at any high school is the chess club. Washburn Rural High School's Chess Club has been consistently successful over the years, and it is a wonderful opportunity to meet new people who enjoy strategic board games. 
Junior Sho Glashausser has been involved in chess club throughout high school. Although he dedicates large amounts of time to the activity itself, he is grateful for the social elements of the club. 
"My favorite thing about the chess club is the people! The people I met in chess club in freshman year have ended up becoming some of my closest friends," Glashausser said. 
As for competition, the club competes at various tournaments throughout the school year. Members of the club have been pleased with their results this year.
"Our performance this year has been satisfactory. We aim to achieve a top place (out of 6A schools, or better yet, overall) at the state tournament in March," Glashausser said. 
Although chess club is welcoming to competitors at all levels of experience, Glashausser has been practicing for much longer. 
"I learned how to play chess from watching my Dad teach my brother (the legend Kai Glashausser) when I was four years old. Our club is helpful for beginners, though. Several of us joined during high school without any knowledge about chess and progressed immensely, Glashausser said. 
Anyone interested in chess club can find more information by contacting Mr. McVey or any of the current club members. 
About the Writer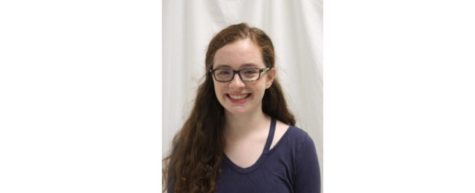 Emma Schroeder, Writer
Hey, my name is Emma Schroeder. I am a senior and this is my first year being a writer for the newspaper staff. I love to spend time and compete in debate...