The Shack Goes Digital with Online Store
Because technology is rapidly developing, businesses must constantly adapt their marketing strategies. Most recently, The Shack has been expanding access to their apparel on their online store. 
James Fakoury is the DECA business club vice president this year, and is on The Shack staff. 
"In The Shack, we provide students, staff, and various other members of Washburn's community [an opportunity] to represent our school's spirit through our products. Starting an online store for The Shack presents more opportunities for those looking to make a purchase at The Shack and stay up-to-date on our products. We decided to create our website to inform our potential consumers about The Shack, simplify viewing of our garments, and to expand to the internet." 
In order to get the website up and running, students worked together to design the most efficient and organized layout possible.
"This process was not complicated, but required agreement throughout The Shack as for how we wished for our website to look and operate like. We also took many photos so that we could display these garments online for those looking to make a purchase, or even for those just looking," Fakhoury said. 
This new platform offers many new opportunities for The Shack to reach consumers outside of the school, as well as prepare for the future of the business. 
"In the future, we want to expand our website and focus as a whole on the various elementary schools within the 437 district, allowing for us [to] further spread our spirit to all of those involved with our school."
WRHS spirit wear and shirts promoting the Environmental Club are currently available for anyone interested in making a purchase on The Shack's online store. 
About the Writer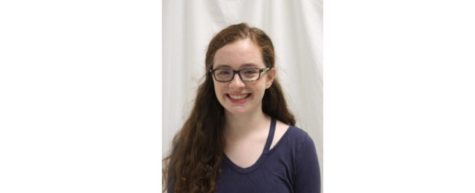 Emma Schroeder, Writer
Hey, my name is Emma Schroeder. I am a senior and this is my first year being a writer for the newspaper staff. I love to spend time and compete in debate...