Manifest Review
Hang on for a minute...we're trying to find some more stories you might like.
A new NBC drama that was aired on Sept. 24, 2018 called Manifest displayed an extraordinary plot. It starts out showing a family getting ready for a flight back from their relaxing vacation. Then the airport notifies them if some leave the plane they were going to originally take and leave on a later flight, the airport will pay them. As they were in no hurry, three out of the seven took the deal to ride flight 828.
There was Ben Stone, his cop sister Michaela, and Cal his son who has leukemia. With some brutal turbulence the three returned a little later (in their minds), but soon after they had landed the police and ambulance swarmed the plane and started demanding answers as they had been presumed dead after flight 828 disappeared for five and a half years. Another mind blowing factor to the police was that the passengers hadn't aged one day.
The other four from the family that didn't get on the later flight: Ben's parents Steve and Karen (Karen passed away in the years that they were missing), Ben's wife Grace, and his daughter Olive who Ben has missed her whole preteen life. While life was hard for the Stone's they had managed to stop suffering and create a new life finally, but when flight 828 showed up again their lives were thrown out of place all over again.
The rest of the show will display the effect of the plane landing and will go through the struggles and hardships of the Stone family. Only, family problems is not all Ben, Michaela, and Cal will have.
They start hearing voices and seeing images from the future that they will name 'the callings'. As they also suffer from knowing the government is against them and just wants to use them as lab rats, the reason for the disappearance is still unknown and that is what Ben focuses all of his time on.
So far my favorite character has been Cal because he receives more intense callings than all the others, he can also draw the images he sees very well. This saves many lives when his family can decipher where it is and what will happen. This mystery drama includes a lot of twists and turns throughout the season and is a must watch.

About the Writer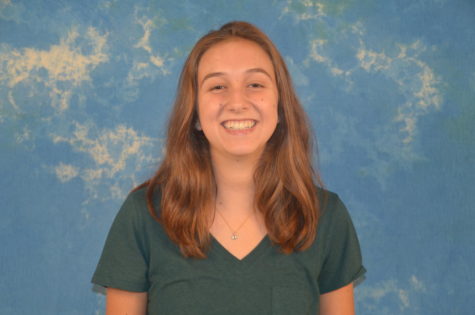 Jordyn Seamans, Page Design/Photographer
This is my second year on the Blue Streak staff. I am a junior this year, and I like to take photos. On the newspaper staff I will be a photographer and...