Grease Cast List
Hang on for a minute...we're trying to find some more stories you might like.
Danny: Zach Easley
Sandy: Alex Williams
Rizzo: Gracie Braden
Kenickie: David Lowry
Frenchy: Briana Hightower
Marty: Lauren K. Smith
Jan: Lauren Pryor
Doody: Grant Unruh
Roger: Bailey Frederickson
Sonny: Casey Schenk
Patty: Reagan Hardesty
Cha-Cha: Maite Sagastizabal Silvo
Eugene: Logan Miller
Vince Fontaine: Bradley Mathewson
Johnny Casino: Max Vinyard
Teen Angel: Shawn Helmstadter
Miss Lynch: Sydney Kleinschmidt
Ensemble:
Lindsay Haddock
Tirzah Widman
Grace Bradbury
Skylar Blaser
Rachel Meyer
Chloe Easley
Gouri Kallanagowdar
Dylan Grospitch
Tyler Hausthor
Tristen Bruns
Canton Schenk
Keiran Hayes
Aiden Kent
Frank Broadus

About the Writer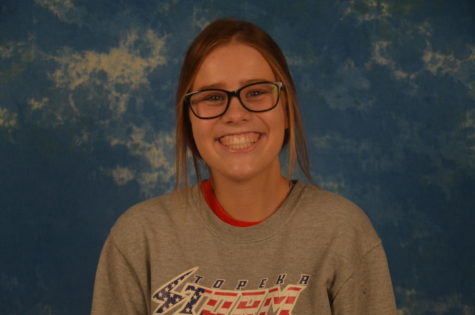 Emily Burris, Online Editor
Hi! I'm Emily Burris and I am a senior at Washburn Rural High School. This is my third year on the newspaper staff. I am the Online Editor and write...