God of War
Hang on for a minute...we're trying to find some more stories you might like.
Going into 2019, technological advancements are more apparent than ever. The gaming industry is a perfect example of this growth, as recent games have provided audiences with immersive cinematic experiences. New developing systems have caused an increase in the quality of games in addition to quicker output times. For this reason, many gamers are eagerly anticipating the upcoming year and what advancements it will bring. One game that made an enormous impact on the industry in 2018 is none other than Santa Monica Studio's God of War.
The game was released on Apr. 20 for Playstation 4. In three days, over three million copies of the game had been sold, and the game is currently the third best-selling PS4 game. In addition, God of War has won several awards, including Best Game Direction, Best Action/Adventure Game, and Game of the Year at the Game Awards. The game has been nominated for over 20 awards between the Game Awards 2018 and The Golden Joystick Awards. God of War is the most successful game in a series of eight installments.
God of War is an action-adventure video game centered around Greek and Norse lore.
The story follows Kratos, a demigod who carries the burden of his past mistakes and the death of his former family. Kratos has often been described as an unhinged, rageful character, but God of War is able to humanize him through the addition of his son, Atreus. The two demigods must go on a quest to fulfill Kratos' wife's (Atreus's mother) wish: to have her ashes scattered on the highest mountain in all the realms. The quest is filled with action and suspense as the pair encounter various friends and foes. The tense relationship between father and son is what separates God of War from its predecessors. The burgeoning compatibility and compassion between the two characters can be compared to other games such as The Last of Us, an adventure highlighting the relationship between a father and surrogate daughter.
It is clear that placing a larger emphasis on the game's emotional appeal has given audiences a new outlook on the God of War series, and on games in general. The past few years have displayed a noticeable shift in the tone and weight of video games, focusing on relatable topics like family, love, and loss. God of War is just one example of a game willing to test the status quo and challenge audiences' to reevaluate a series they thought they knew. While God of War has commendable graphics, gameplay, and intensity, it is the game's emotive storyline that keeps gamers coming back for more.  

About the Writer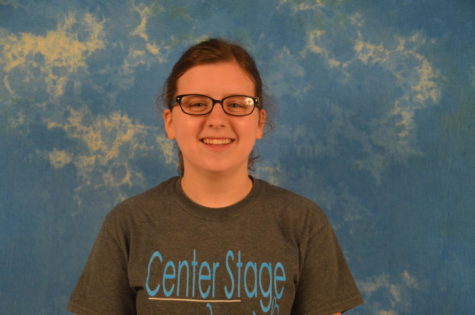 Lauren Miller, Writer
I'm Lauren Miller, a junior at Washburn Rural, and this is my first year on the Blue Streak staff. I love to read, write, and spend time with my family....