Kevin Hines Speaks to Student Body
Hang on for a minute...we're trying to find some more stories you might like.
On Friday, Nov. 16, Washburn Rural High School is welcoming a very special speaker, Kevin Hines, who will be talking to the student body about suicide and his near death experience.
Hines had a rough start to childhood, as he was born on drugs and premature. He bounced around from home to home and never really had a stable environment until he met loving and wonderful parents.
He lived a happy childhood from then until his later teenage years. At age 17, he suffered from  mania, depression, psychosis, and hallucinations, and they began to affect the way he thought and acted. On Sep. 24, 2000, he traveled down to the Golden Gate Bridge after writing his suicide note. He remembers citizens walking and driving by him, not saying anything. One woman even walked up to him and asked him to take her picture, then walked away seconds before he ran to the railing and leaped to his death.
This was a breaking point for Hines and made him think that no one cared about him, but right when his hands left the railing, Hines said he felt instant regret. He plummeted 23 stories at 75 miles per hour into the water below. When a Coast Guard drove by, he was able to help and take Hines to the hospital.
In 2000 Hines decided to attempt suicide by jumping off of the Golden Gate Bridge. He is one of only twenty-six other people who have survived that fall which is less than one percent, and his recovery was miraculous.
Now in 2018, Hines has dedicated his "second chance at life" to travelling all around the world, sharing his story of hope, healing, and recovery while teaching people of all ages the ability to survive through pain and suffering. He has done this through public speeches, personal encounters, and the book he has written and published.
He has received many awards for his efforts in making a difference such as The Clifford W. Beers award and a Lifetime Achievement Award. In an interview with the Capital Journal, Hines said that the best way to help himself recover was to help others, and that is exactly what he has been doing.
Washburn Rural High School was able to invite him for an assembly to talk to all students about suicide and help them realize that life truly is the greatest gift. Suicide can affect so many people, not only the ones contemplating it, but the family and friends of those who have taken their lives.
Students will be on district early release schedule and will go to the assembly with their sixth hour. Following the assembly students will report to their advisories for a post assembly activity.
For more information on Kevin Hines and his inspirational story, visit the link below.
http://www.kevinhinesstory.com

About the Writer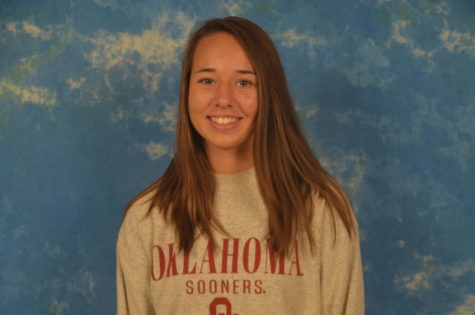 Danielle Pancoast, Print Editor
Hey I'm Danielle. I'm a senior and this is my third year on the newspaper staff. I write, take pictures, and design pages for the paper. I am involved...