Students Display Talents in Variety Show
Hang on for a minute...we're trying to find some more stories you might like.
There are many programs provided at Washburn Rural High School to get students out of a common classroom and allow them to explore their interests and let their creative juices flow.
A portion of the multitude of programs include musical, art, and technical classes. Some of these programs have performances to display their passions and the things that they learn in these classes. One example of this would be the plays and many shows the the Theatre Department produce each school year.
Every year several musicals and plays are performed for students parents and staff. This year some of the plays include Alice in Wonderland, Grease, and Romeo and Juliet.
Even though plays and musicals is the departments forté they also step out of the box and produce an annual talent show, or as it is promoted, the Variety Show.
This give students who do not participate in plays, a chance to show their talents to the student body, and experience a live performance.
There are many aspects that go into producing this show and it all starts with the students in charge of making the production a success.
One of these people is Robyn Kelly. Kelly is the student manager of this production. It is her job to make sure everything is running smoothly and help organize the show. She also gives the cues for light and sound and helps build sets for the show.
Even with everything accounted for, Kelly still has some nerves and doubts.
"Since we don't have page cues like we use in plays or musicals, I'm nervous that people will miss their cues," Kelly said.
Even though Kelly has much of the responsibility she gets help from teachers that are also involved in theater such as Robert Owens. Most of Kelly's responsibilities have to do with aspects behind the scenes that might go unnoticed. Owens helps cast those who will be involved and creates the order in which everyone will perform.
"Mr. Owens cast the show and from there the job was easy. He set the performance order too, so from there I create the tech cues" Kelly said.
Other than the stage manager, there are other students that make the show what it is. These people would be those performing and the MC's that mediate the shows.
This year the MC's are Lauren K Smith, Lauren J. Smith and Grace Braden. It is there job to entertain the crowd between performances as the stage crew is re-setting the stage.
The MC has a very different job then the rest of those involved. They must find new and creative ways to deliver the information in an exciting way.
"To prepare, I've been researching other talent show MC acts and taking inspiration, as I have never done anything like this before." Lauren K Smith said.
After all the hard work and effort is put in, it is finally time for the public to see the show. Opening night for the Variety show was Friday Nov. 9 and there was a second performance on Saturday Nov. 10.
Many students are bringing their own unique acts to the table for this years Variety show. For some, this show is very close to their hearts because they have done it before.
This is the case for Alexandria Williams, who has done the show since her freshman year and she enjoys every minute of it.
"I'm most excited to see everyone else's acts. The variety show has introduced me to so many funny and sweet people these past years. I love seeing the unique things people can do" Williams said
Williams sang "Don't Know Why" By Norah Jones. This song was very special to Williams and easy to learn because she has known the song since she was young.
"I'm singing a jazz song called "Don't Know Why" by Norah Jones. I've always loved this song" Williams said.
Overall the Variety Show is a great experience for everyone involved. It is a great opportunity for people to step outside of their shell and experience something new and different.

About the Writer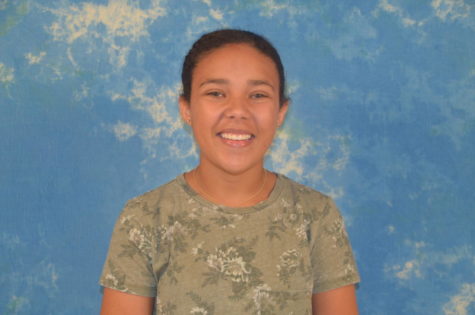 Major Copeland, Page Design/Photographer/Writer
I'm Major Copeland, and  I am a writer on the Newspaper Staff.  I love writing and photography. In my free time, if I'm not writing, I'm taking...