WRHS Hosts Cheer Competition
Hang on for a minute...we're trying to find some more stories you might like.
Nov. 3 and 4, Washburn Rural High School held a cheerleading competition. Due to this Washburn Rural, was not able to place or win, but the judges still gave them a score and judged them. High schools and colleges were able to compete, there were eight different high schools, but 13 high school groups in total. For colleges/universities there were four different schools and groups together. A Missouri college was even at this competition. In this competition, Washburn Rural held five different divisions: Game Day, Team Routine, Stunt Group, College Exhibition, and lastly Dance Teams. The whole competition lasted a little over three hours. WRHS was awarded the top score of the day but as stated previously could not win the event.

About the Writer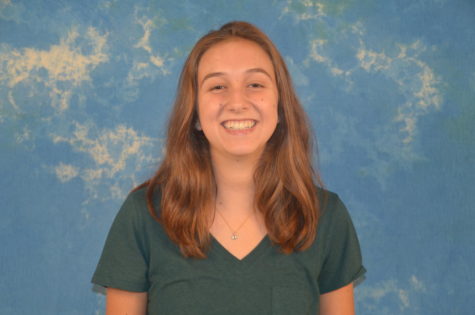 Jordyn Seamans, Page Design/Photographer
This is my second year on the Blue Streak staff. I am a junior this year, and I like to take photos. On the newspaper staff I will be a photographer and a page designer. I have lived in Topeka all my life. I have one brother, Colton, he is 19 and in his second year of college. My brother was a photographer on the staff for two years when he was in highschool. He was the one who gave me the idea to join the Washburn Rural Blue Streak staff. I am also in Advanced Technical Theatre this year, I hopefully will be working on the sound crew or the light crew. The productions we will be doing this fall are Madagascar: A Musical and The Dining Room. These two classes are by far my favorite.