Trunk or Treat
Hang on for a minute...we're trying to find some more stories you might like.
This halloween at Washburn Rural High School The students and staff are doing something for children in the area. This year WRHS is participating in Trunk or Treat.
This is an opportunity for people to bring their cars to a certain area and have a trick or treating event for parents and children alike.
This event will be held at the school. This event was started by the Student Council. Students and Staff can come to the school and put candy in the trunks of their cars.
Then children from all over Topeka can come and trick or treat from everyone's car. This is another alternative to Trick or Treating door to door.
People who participate in this even can decorate their cars and make them into their favorite movies and tv shows. This event has been going on for years in the Topeka area but this is one of the first years that it will be held at WRHS.
There are usually several locations for Trunk or Treat Festivities. It is common for churches to throw host this event. This year in Topeka there will also be one held in downtown Topeka.
This is a great way to interact and get involved with the Topeka community and to hand out candy to children and others alike. At WRHS it will be $2 for those who wear costumes and $4 for those who do not. This event is one way that students and others get involved with others around Topeka.

About the Writer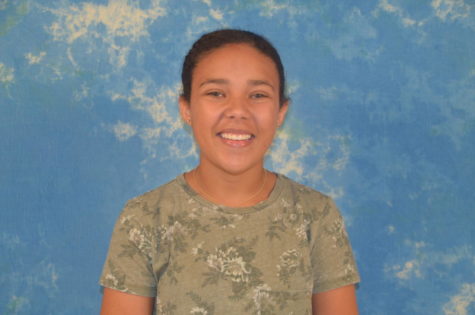 Major Copeland, Page Design/Photographer/Writer
I'm Major Copeland, and  I am a writer on the Newspaper Staff.  I love writing and photography. In my free time, if I'm not writing, I'm taking...