WRHS Competes in a Reading Challenge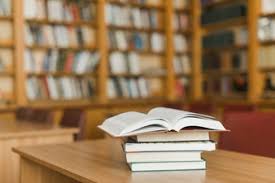 Hang on for a minute...we're trying to find some more stories you might like.
Starting at the beginning of September the school began a reading challenge that will last until the first of May. In order to keep track of student's progress students can fill out a form here: https://bit.ly/2Bzw4XC and staff can fill out this form: https://bit.ly/2LeWihB. Once you read 5,000, 1,000, and then 500,000 pages you can visit the library to receive a small prize. The prices can range from a pencil to a coupon to The Shack or Common Grounds.
Once the school meets our goal of 1,000,000 pages, which is about 2.5 books a person, over nine months, participating students and staff will be in the run to win bigger prizes. The top ten students and top three staff will draw from a collection of gift cards or gadgets. Some of gift cards include; Amazon, Starbucks, and iTunes. Students and staff could also win gadgets like a portable charger or  flash drive. The advisory with the most pages read overall will earn an ice cream party.
The rules to this challenge are simple. The reading must be done on your own time which means reading assigned by teachers will not count towards your page count. E-books, digital readers, and audio books will be acceptable but graphic novels and magazines will not.