Lauren Smith
Hang on for a minute...we're trying to find some more stories you might like.
What is your favorite color?
What is your favorite food?
"Snow Crab legs from Red Lobster"
What is your favorite part about being in This Generation?
"The bonds I get to have with my section and with the rest of the choir"
What are you most excited for with being apart of the Romeo and Juliet
"Romeo and Juliet is going to be a modern interpretation in to the present day and so my character Benvolio is originally a male and he is Romeos cousin, but in this interpretation Benvolio will be a female and she will be a political power so I think it will be fun to try and transition the original Benvolio character into something new."
If you could implement anything into the Romeo and Juliet project what would it be and why?
 "Something that I think would be beneficial for both cast bonding and for education on Shakespeare is if we did a group research project on Romeo and Juliet and the ways Romeo and Juliet has been interpreted into a modern setting or with modern characters because bending Shakespeare into new settings and time periods can be difficult especially with the language"

About the Writer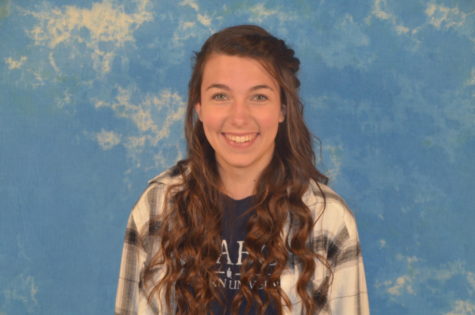 Jenna Love, Photographer