Students enjoy senior week
Hang on for a minute...we're trying to find some more stories you might like.
Senior Week is a week at the end of the school year arranged for all the seniors to relax and have some fun. This five day week consisting of five activities for the senior class allowing them to come together and participate in during the school day.
On Monday, the seniors received donuts during advisory, Tuesday they got to participate in a field day outside. The field day had an arrangement of bouncy houses and other activities for the students to participate in. On Wednesday, the seniors had ice cream during lunch, Thursday was watching the movie CoCo, and Friday was the Senior Choice awards. This day is a time when all the seniors get together and vote on certain things for their class such as who has the best hair, who is most likely to become president, who is most likely to be a professional athlete, etc.
While Senior Week is a fun time, the class has to raise the money for it themselves and the amount raised determines what activities they are able to have during that week. Senior Cheyanne Colwell was in charge of planning Senior Week. This year they did not have to do any extra fundraising and this made the planning easier for Colwell.
"We've had the money raised actually since freshman year from the fundraisers that we do with the freshman class so we just kinda had the money from that," Colwell said. "We didn't do much this year but if we did need money we were gonna do concessions and help with that."
While choosing what activities, Colwell took into consideration what other students would want to do to ensure that it would be enjoyable for everyone.
"We've based it off of what we've seen in the past so what has worked and what students liked and then we also searched up several ideas to see what we could do," Colwell said.
Art teacher Theresa Shetler-Logan was the adult responsible of helping plan for senior week this year.
"I work with the Stuco senior leaders to decide on the activities for each day, plus make sure we can afford it and that it will work with our school schedule," Shetler-Logan said. "I also try to schedule the activities evenly throughout the week so students are not missing too much of one hour."
While many of the activities were fun for the class, Colwell was most excited for the last day of the week.
"I am most excited for the senior awards because at that point it's like the senior class choosing who could fit what role and what type of person they are," Colwell said.
This week was meant for the seniors to have fun together at the school for one last time before graduation. Colwell thought this opportunity was good for the class and brought them closer together.
"I think the reason for having Senior Week is to kind of unify the class as one and show that we're a good class and that we can come together and have stuff for just us instead of the whole school. It's more for us getting to do what we like," Colwell said.
Shetler-Logan agrees with Colwell and thinks that Senior Week is a good time for the senior class to come together.
"Senior Week is a chance for the seniors to have a little fun and be with each other before their high school experience is over," Shetler-Logan said.

About the Writer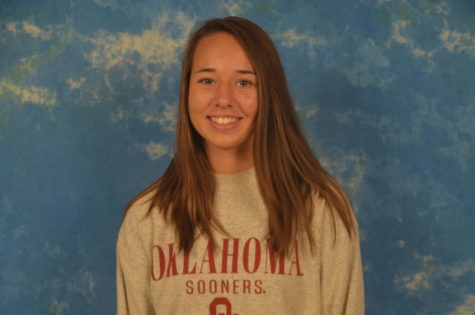 Danielle Pancoast, Print Editor
Hey I'm Danielle. I'm a senior and this is my third year on the newspaper staff. I write, take pictures, and design pages for the paper. I am involved...