Students take State Assessments
Hang on for a minute...we're trying to find some more stories you might like.
Recently, at Washburn Rural High School students have begun to take the State Assessments by certain grade levels. This test is given to schools all over Kansas, to collect data on the students and see both strong and weak points that the school has.Washburn Rural High School requires that all sophomores and juniors must take these state assessments, but different subjects were assigned to each grade level.
The Sophomores were required to take math and English and Juniors were required to take Science and History. The students took the assessment during the class period that was associated with that test and the test had several sections that took a few days.
Many students have mixed feelings about this test. Although the goal of the test is to strengthen schools academic programs, some students see them not as an aid, but as a difficult test that does not affect them personally. Junior Amelia Baumgard agrees that it is hard to be motivated to do well on these tests.
"I don't think they necessary because once we know that they don't impact our grade, our motivation goes down the drain," Baumgard said.
"
I don't think they necessary because once we know that they don't impact our grade, our motivation goes down the drain,"
— Amelia Baumgard
Baumgard is not the only one that feels this way. Since the test won't affect the integrity of anyone's grades, no one sees any point in them and they do not even try. Some believe that it is just another boring chore that they try to get through quickly. Because they are not counted for a grade many do not have the same determination to do their absolute best because they know, unlike a class test, it does not matter how well they do.
This leads to poor data that administration can hardly take seriously because they do not know if that is the genuine capability of that student. State Assessments can also be much more challenging than a normal test that would be taken in a normal class.
On some of the tests, there are very advanced problems that students haven't learned yet. Due to this, they cannot execute the problem because they have never learned how to do it before.This can be another factor that can lead to inaccurate data.
"The complicity of some of the problems on the test it is hard for me to do my best because I have no idea how to solve it." Junior Mona Sabbarini said.
Even though many dislike state assessments, there are some that see the point of them.
"I understand why we have to take them, I just wish the test would be more like the test we have in class." Sophomore Natalie Rausch said.
Many agree with Rausch and think that these test should be formatted differently. Some suggest a shorter, paper test, that could be easier to take, and more like any other test, they would have in a class.Others believe that the state assessment should not be a required activity. Even with all of the opinions of the students. State Assessments will still be required to further the education of the students all over Kansas.

About the Writer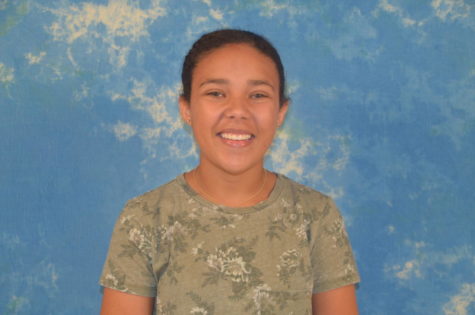 Major Copeland, Page Design/Photographer/Writer
I'm Major Copeland, and  I am a writer on the Newspaper Staff.  I love writing and photography. In my free time, if I'm not writing, I'm taking pictures or watching Netflix. My favorite class is English. I love to read and english is a good medium. I got into newspaper and writing a few years ago and I decided to do it because I want to find out more about the school and the people in it. My dream vacation is to travel to Bora Bora and I am planning to when I graduate from High School. I want to move to New York and hopefully get a career, I want to experience the city and everything it has to offer. I love Panera and would go there every day if I had the choice. I love cats and have one, her name is Bunny and I do not know what I would do without her.