Walkout on March 14
Hang on for a minute...we're trying to find some more stories you might like.
On Wednesday March 14 the student body has the option to participate in a walkout. The students are doing it a month after the shooting at Parkland and will be 17 minutes long to honor the 17 deaths on the day of the shooting. According to principal Ed Raines the students who choose to participate will not be punished as long as they follow a few guidelines. As long as students remain on campus and only stay outside for the allowed 17 minutes they will not have any consequences.
Students across the country are participating in walkouts to protest many different things. All are protesting to fight for a change in the laws over gun control. High School students in 2018 have grown up with lock down drills and threats to the point where it has become a normal thing. The students from Parkland decided that they weren't going to let their experience be forgotten so they started the campaign March For Our Lives. According the official website for the campaign on March 24 students and families will fill the streets of Washington DC and demand that their lives and safety become a priority.

About the Writer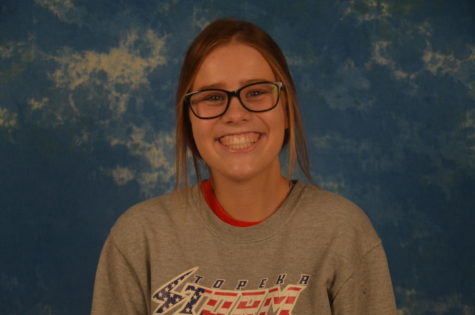 Emily Burris, Online Editor
Hi! I'm Emily Burris and I am a senior at Washburn Rural High School. This is my third year on the newspaper staff. I am the Online Editor and write for the newspaper staff.  In my free time, I coach and play softball for the Storm Organization. In my free time I like to hang out with friends, listen to music, and watch movies. I love dogs. I have a Chocolate Lab named Max, a Maltipoo named Lily, and a Shih Tzu named Piper. If I had to eat one thing for the rest of my life I would eat Chick-fil-a's waffle fries with Chick-fil-a sauce. My spirit animal is the koala because like me, they sleep a lot.