JROTC receives an exceeds standards rating at evaluation
Hang on for a minute...we're trying to find some more stories you might like.
Recently the Air Force JROTC had their first evaluation at the highschool. These evaluations are held every three to five years to ensure the unit operations, administration and effectiveness is consistent with the requirements set by the Department of Defense.
This is a required practice that must be carried out. This teaches students very important principles.
"It validates the principles of the program. It verifies that the cadets run an efficient and effective cadet organization." said Lieutenant Colonel Ronald Daniels, the co-director of Air Force JROTC.
This makes the cadets take a responsible initiative to be mature and respectable. To ensure that everything is perfect the cadets practiced and did their best to make the inspection go off flawlessly.
"I am most proud of how our senior staff prepared for the inspection," Daniels said. "They took it upon themselves to come in early and stay late preparing their briefing for the inspector, making sure all 110 cadets knew how to properly wear their uniforms and preparing for formation."
All of their hard work paid off. The cadets received an exceeding standards rating. This means that the regiment exceeded all the requirements and had few if any errors and carried out all of their drills with excellents.
The AFJROTC spends countless hours practicing and they are always determined and working for something and that is to be superior. To be the best group of cadets they can be and it showed during the evaluation. The evaluation was a testament to all of them. It showed them that their hard work could pay off and they were not putting in this work for nothing. It also shows others who do not know much about the program how much the people in it care about it.
The cadets are also disciplined enough to continue to put their best effort into this even though their will not be another evaluation in the near future. This test did not push them any harder because it did not have to. All of the cadets already know what they want and hope to achieve it without the pressure of the evaluation pushing them to do better.
It helps represent the school and shed positive light on Washburn Rural High School and all of the programs that are given here.
The cadets from these years will then pass on the legacy through the years so that every single cadet that walks out of the school can hold their head high and can be proud of the accomplishments that they have made while on in the AFJROTC and be glad that they went on that journey.
The cadets will continue to get better and hopefully get the exceeding standards award for many years to come and continue to live up to the expectations that the rest of the students, staff and community now hold the AFJROTC in regards for since this amazing accomplishment that they have made for Washburn Rural

About the Writer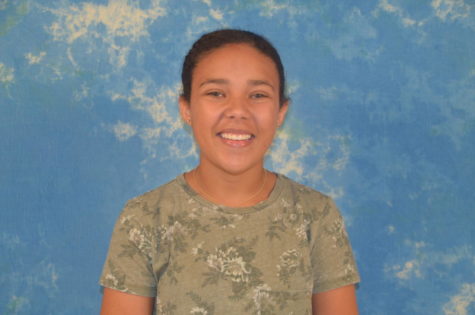 Major Copeland, Page Design/Photographer/Writer
I'm Major Copeland, and  I am a writer on the Newspaper Staff.  I love writing and photography. In my free time, if I'm not writing, I'm taking pictures or watching Netflix. My favorite class is English. I love to read and english is a good medium. I got into newspaper and writing a few years ago and I decided to do it because I want to find out more about the school and the people in it. My dream vacation is to travel to Bora Bora and I am planning to when I graduate from High School. I want to move to New York and hopefully get a career, I want to experience the city and everything it has to offer. I love Panera and would go there every day if I had the choice. I love cats and have one, her name is Bunny and I do not know what I would do without her.