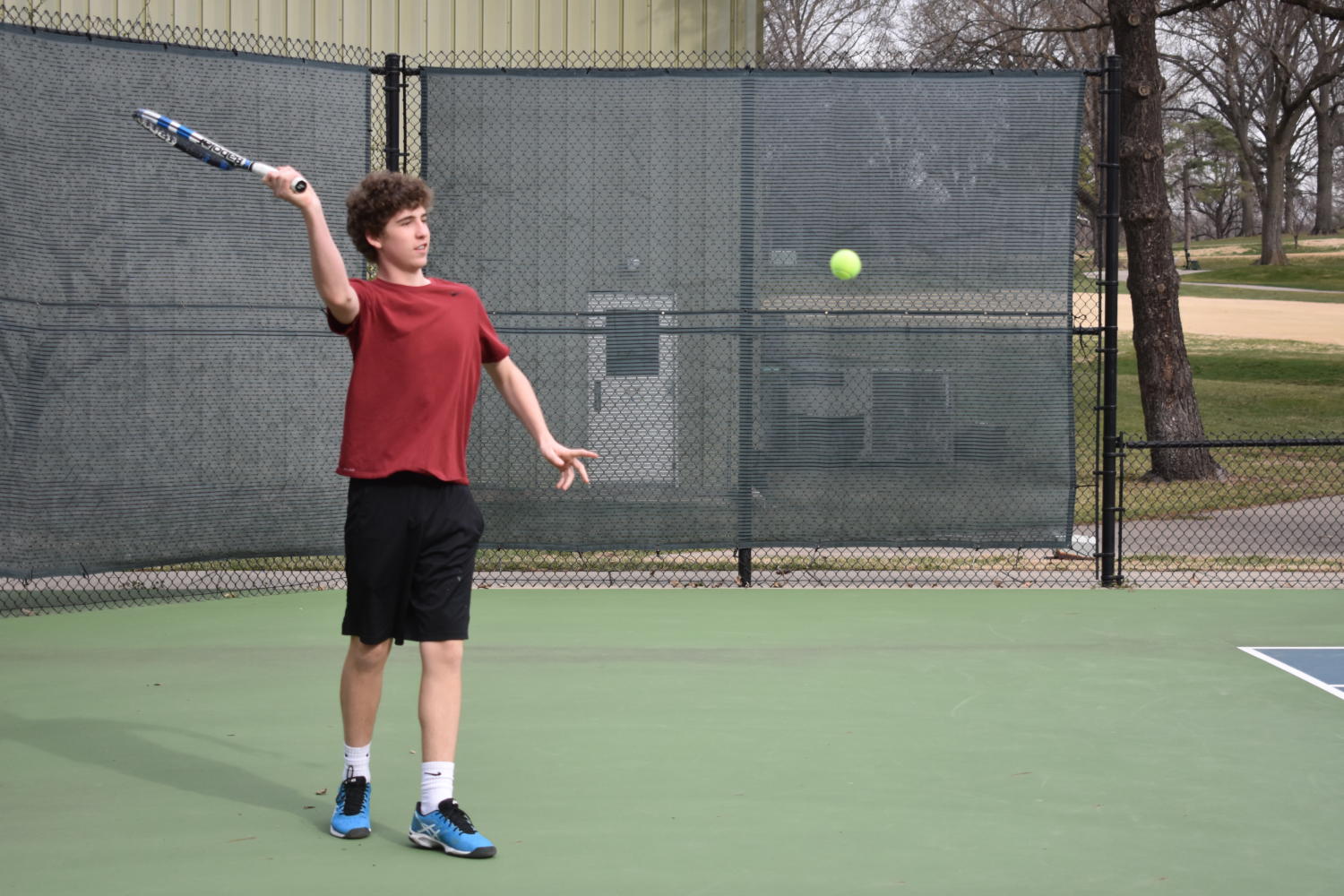 The Washburn Rural High School boy's tennis team finished their season by sending four students to state. Jacek Holroyd and Max Cassidy played in the Singles and Kyle Peter along with Landon Schmidt played as a team in the Doubles.
Prior to state the team won city and regionals which qualified them to attend state. At regionals, the level of competition was high which led Washburn Rural to beat Topeka High and Manhattan for the team title.
Head coach Kevin Hedberg was pleased with the season and the individual performances of his team. In particular, he was proud of the double's team who not only qualified for state, but got first at league.
"A shout out goes to Kyle Peter who had a great senior season with the highlight being he and Landon winning the regional championship," Hedberg said.
FInishing the season with a city and regional title wasn't all this team accomplished. Not only did one of the four qualified athletes place at state, six WRHS boys tennis players made the All-city team. These few awards made Hedberg very proud of the team, but also made him expect more from them in the years to come.
"We won city and regionals which is great accomplishment and we will be stronger next year," Hedberg said.
Although the boys did well during the season, both the coach and players are ready to work hard in the offseason. Many of the players are looking forward to coming back better next year, and qualifying even more to state. Along with them, junior Andrew Stueve feels he has room for improvement before his final season.
"With the season being over I just need to stay focused on the offseason and keep working," Stueve said.
Stueve did not qualify for state this year but hopes for his hard work to pay off so he can contribute to the team's goals next year. Coach Hedberg also feels the offseason will have great benefits for next season, and that after practice, his younger players will benefit the team immensely.
"With a healthy, 100 percent Max Cassidy and a more experienced Jacek, we will have a good chance at another top 3 finish," Hedberg said. "We need better doubles play, and that only happens with more practice."
Jacek Holroyd who went 23-9 during his season was the only freshman to attend state. While this was a big accomplishment for him, he has three more years to continue improving and plans to qualify for state again in the years to come. Holroyd will be among the many tennis players working in the off-season, trying to get better for next year's state tournament.
"I have experience now and I know how to work in the tournament," Holroyd said.